Tie is a must when it comes to the formal dress code for men. The real name of this neckwear is necktie. Tie is its shortened form. The right choice of tie with your formal outfit can give you the formal looks you and all consider acceptable and admirable. Not all ties are the same. Not all knots are the same. Shape, size and symmetry vary from tie to tie and knot to knot. If you are wearing a thick tie, the knot should be smaller like the simple one or the Four-In-Hand. And, if the outfit asks for a thin tie, go for a larger knot such as Windsor or Pratt. The Prince Albert knot endows with refined elegance. 
The width of a necktie is usually between 2 ¾ inches to 3 ½ inches. It can be 52 inches to 58 inches in length. There is a variety of materials and textures used for making men's neckties. Silk, wool and cashmere are the most common. Keep in mind that not every piece in online collections of corporate silk ties is 100% silk. Even when the label says that it is 100% silk, don't forget that the degrees of silk quality vary. Shop a tie with heavier and tighter silk fabric. 
The fabric, length and width of the tie, and type of knot you are choosing with your outfit play a part in defining your professional appearance. When 47% of the senior managers in the US say that their employees dress too casually, it's time for you to look your most professional. For that, you have to be aware of the different types of men's neckties.
Let's learn about different types of ties.
Four-in-hand knot tie 
We all are familiar with this type of tie and knot. There is a reason why the neckwear of this type is considered to be the standard. You can wear the four-in-hand necktie with all types of men's dress shirts. Most of us are introduced to neckties with this knot. The four-in-hand is the very first knot most of us learn. This is the best neckwear to pair your professional attire with. 
Skinny Tie
These 1.5 inches to 2.5 inches wide skinny neckwears were introduced during the late 60s. It was highly fashionable then and it is highly fashionable now. Even when it is seasoned neckwear, every man should have at least one skinny tie in his closet. 
The Bowtie 
Looking for neckwear that is fun and formal as well? Find an affordable bowtie for sale. It will look fantastic with your suit and you can wear it as a tuxedo tie as well. You can wear it with your business attire as well. However, it takes a killer ensemble and a certain amount of finesse. The bowtie is like tailor-made for celebratory events such as weddings and cocktail parties.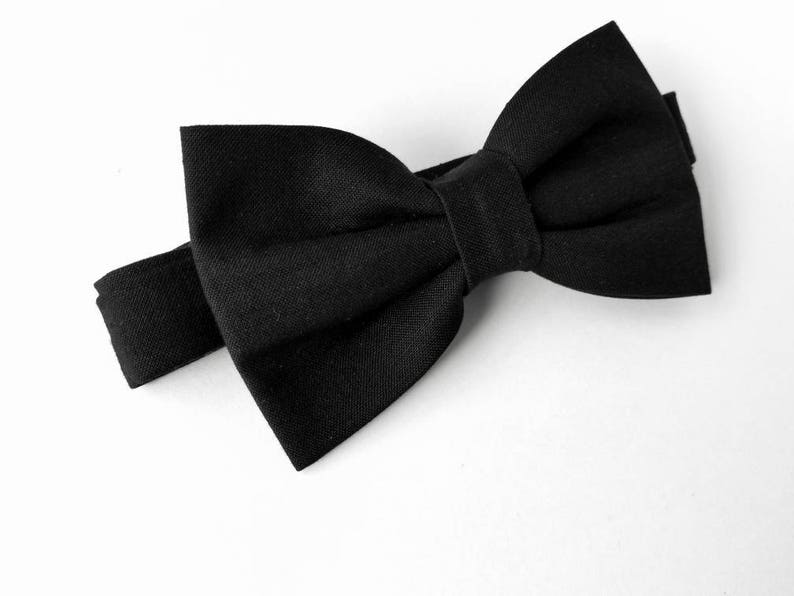 The Cravat
All other types of necktie have evolved from this type. The cravat is the original tie. You can see it as a hybrid between a cotton scarf and silk necktie. This is a kind of tie you will love to wear with your finest dress shirt. Daring men wear the cravat on very formal occasions. You can see men wearing this type of tie in period films.    
The Ascot 
Both the Ascot and the Cravat look very similar. However, these two terms are not interchangeable. There are some differences between these two types of neckwear. The main difference is placement. A cravat goes over the collar and an ascot goes under the collar. The ascot type of tie is more informal. 
You can slightly change the character of a basic type by tying a tie in different ways. The material, pattern and color are the other elements making all the difference while choosing a tie for a particular outfit and event.